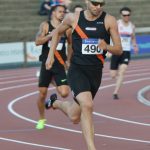 A few random thoughts on London 2017 – the World Athletics Championships
1 Ten days is too long – what was wrong with a five or even seven day schedule with heats and qualification round taking place during the day?
2 Four hours every evening on the BBC was way too much. WAY too much! Finals at 9.45pm? Who thought that was a good idea? Plus all those "packages" – time to boil the kettle.
3 Far too much "analysis" at the expense (usually) of the field events. Orchestrated by a woman in stiletto heels? Imagine if a football match was interrupted every five minutes for a spot of analysis? By a woman in stiletto heels?
4 Tony Minichiello was good.
5 "Watching Mo has been a total pleasure" (B Foster). No acknowledgement that the questions raised over Mo Farah's remarkable transformation from good-but-not-that-good to world beater are perfectly reasonable.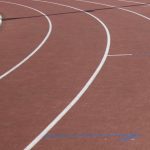 6 What's with the flags? Athletes draping them around their shoulders has become epidemic. Any ex-Scout/Girl Guide knows that there's only one place for a flag and that's up a a flagpole.
7 Distance runners don't know how to race. Probably because they don't learn how to; they're too used to running in paced races on the circuit.
8 Helicopter coaches everywhere. Since when is it permitted to coach during a competition? As Sonia O'Sullivan has said, athletes should learn to make decisions for themselves.
9 Something's going on in Scottish athletics. Callum Hawkins, Laura Muir, Eilidh Doyle, Robbie Simpson, Beth Potter, Andy Butchart, Chris O'Hare, Zoey Clark, Steph Twell, Eilish McColgan and Josh Kerr. Backbone of the Great Britain and Northern Ireland team. Maybe we could learn something from them.
10 Does anyone walk properly (one foot on the ground at all times, locked knees) in the race walks? Just asking.
11 Relays – love 'em. Also combined events. True heroes.
12 How come intersex women dominate the 800m and no other event (that I've noticed?)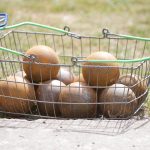 13 The non-stop promotion of Mo Farah and Usain Bolt had an air of desperation about it.
14 Some great moments and great characters – Barshim Barshim (Qatar) in the high jump, Pierre-Ambroise Bosse (France) 800m, Sally Pearson (Australia) hurdler, Karsten Warholm (Norway) 400m hurdler, Nafi Thiam (Belgium) heptathlon and the women's steeplechase.
15 Usain Bolt should have retired after Rio. And what was going on with the Jamaican relay teams?
16 Championships held in the fallow year after an Olympics always throw up unusual results.
17 Next stop Qatar 2019. Yikes.
Save
Save