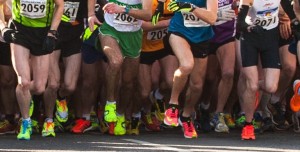 Home team Raheny Shamrock won the men's senior title in a new record time at the Glo Health National Road Relays.
First off for the team was Mark Kirwan who clocked a time of 9 mins 27 secs for the opening two-mile leg. He handed over to Kieran Kelly who ran 4 mins 22 secs for the mile leg to maintain the Raheny lead. Next up was Mick Clohisey whose time of 14 mins 3 secs for three miles was equaled by John Travers with the air by some by some way the fastest of the day. So it was left to Daire Bemingham to bring the team home. He ran a time of 9 mins 32 secs for the second two-mile leg, crossing the line in a new record of 38 mins 26 secs.
In the battle for second place, Ennis TC, consisting of three Chesser brothers and anchor man Kevin Mulcaire, just edged it ahead of Kilkenny City Harriers, with Mulcaire holding off the challenge of Eoin Everard on the final two-mile leg. DSD finished fourth and Donore fifth.
Running for the Donore team was John Dunne, who earlier had helped the club's team to victory in a closely-fought M35 race. Just seven seconds separated the top four teams with Donore first in 19 mins 34 secs, followed by Rathfarnham WSAF1936, defending champions Newbridge 19:39, and Sligo 19.41.
Successfully defending their women's senior title were Carol Finn, Lizzie Lee and Michelle Finn of Leevale. Only two days earlier, Michelle Finn had won the steeplechase at the Irish Universities Track  and  Field Championships. The Leevale trio were clear winners in 20 mins 50 secs, with Crusaders, anchored by Anna Reddan, second in 21:21 and Sli Cualann third in 21:28. Running for Sli Cualann were juniors Richael Browne and Emma O'Brien on the mile legs and old hand Deirdre Byrne on the middle two-mile leg. Byrne and Lee were both timed at 10:38 for the leg – the fastest of the day.
On a good day for Sli Cualann, the combination of Suzanne Foot, Carol Costello and Aisling Smith won the W35 title. This was another closely-fought race with the Wicklow team chased hard by Drogheda and District and Beechmount Harriers. Sli Cualann's winning time was 23 mins 19 secs, with Drogheda and District finishing in 23:22 and Beechmount in 23 33. Winning the W50 title was Raheny, with Finn Valley second and Drogheda and District third. A total of 26 sen men and 17 senior women's teams took part, as well as 31 master men's tea  (25 M35, 6 M50) and 18 master women's teams (15 W35, 3 W50).
IN CALIFORNIA, Tori Pena finished second in the pole vault  with a leap of 4.52m at a meet in Long Beach. In Walnut, Rose Ann Galligan opened her outdoor season with a 2:04.50 for the 800m.
MARIA MCCAMBRIDGE finished second overall and first women in 76 mins 24 secs at the Wexford Half Marathon. Winner was Tom Hogan of SBR in  75.30.
NATASHA ADAMS OF Letterkenny AC was first woman in today's Convoy 10km in 34.08, a PB by 45 seconds.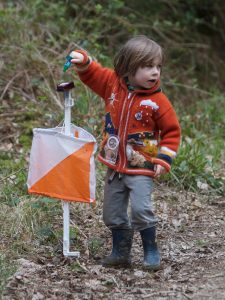 CONOR SHORT  and Niamh O'Boyle, both from CNOC, retained their men and women's titles at the Leinster Orienteering Championships, held  on Carrick Mountain, Glenealy, Co Wicklow.
Sunday April 17
Glo Health National Road Relays, Raheny. www.athleticsireland.ie
Women – Senior (1m x 2m x 1m): 1 Leevale 20 mins 20 secs, 2 Crusaders 21.21, 3 Slí Cualann 21.28. W35: 1 Slí Cualann 23mins 19secs, 2 Drogheda & District 23:22, 3 Beechmount Harriers 23:33. W50: 1 Raheny Shamrock 27:30, 2 Finn Valley 28:00, 3 Drogheda & District 28:13.
Men – Senior (2m x1m x3m x2m) : 1 Raheny Shamrock 37:26 (rec), 2 Ennis Track 37:44, 3 Kilkenny City Harriers 37:45. M35(1m x 2m x 1m): 1 Donore Harriers 19:34, Rathfarnham WSAF 19:36, Newbridge 19:39. M50: 1 Raheny Shamrock 20:25, 2 St Finbarr's AC 20:55, 3 Tullamore Harriers 21:58.
Pettit's Super Valu Wexford Half Marathon and 10km (www.redtagtiming.com)
Half marathon (689 finishers): 1 Tom Hogan SBR) 75.30, 2 Maria McCambridge (DSD, W40) 76.24, 3 Gary Crossan (DSD, M40) 78.57.
10km (407 finishers) – Paddy O'Keeffe (Gowran) 37.04, Anne Sullivan (DMP,W50) 41.21.
Saturday April 16
Patsy Kelly 5km, Dundalk (759 entries; www.myrunresults.com)
Men: 1 Garry Campbell (Dunleer) 15.25, 2 Cillian O'Leary (Raheny Shamrock) 15.32, 3 Brian McCluskey (NER) 15.41.M40: Pat Fitzpatrick (Dunleer) 17.35.
1 Esther Dickson (Newry) 18.46, 2 Laura Matthews (NER) 19.11, 3 Eimear McCracken (City of Lisburn) 19.44. W50: Rosie Lambe (Carrick Aces) 19.47.