Fionnuala McCormack of Kilcoole proved that she is still the woman to beat when  she won the Autumn Open Cross-Country over the newly-launched National Cross-Country Course at Abbotstown. McCormack proved the class of the field in the women's 6000m, beating Polish visitor  Paulina Kaczynska by over half a minute. Showing a welcome return to form to finish a fighting third place was Caroline Crowley of Crusaders.
In an exciting men's 8000m, Mark Christie of Mullingar Harriers came out on top after a tough battle with Adam Nowicki of Poland. Christie's winning time of 24 mins 59 secs gave him a five second margin over the Pole, with Raheny's Freddy Sittuk just four seconds behind again for third. Last year's winner Brandon Hargreaves  of DSD finished 25th in 26 mins 33 secs.
Adding considerable spice to the races were the trials for the Irish masters team which will compete at the annual British and Irish Masters International in Glasgow next month. First athlete over 35  to finish was Brian Maher of KCH in fifth place although he was not registered as a master. That made Paddy Hamilton of Slieve Gullion, who finished 11th overall, the first official master, one place ahead of GCH's Gary Thornton, another M35 who had not registered as a master. Confused? Don't worry – the selectors will clear  it all up in the next day or so
A clear winner of the M40 age group  was Letterkenny's Ciaran Doherty. Aengus Burke of Portlaoise edged out Newbridge's Pat Malone win the M50 class,  with Phelim Glynn of Dunboyne third and Raheny's Mick Traynor fourth. In an equally classy M55 race, Tommy Payne and Jim Stafford battled it out right to the line, relegating Mick Byrne, Martin McDonald, Pat O'Grady and Tom O'Connor  to the minor placings.
When it came to the women, Anne Marie McGlynn of Letterkenny, overall winner of the masters international last year when it as held in Santry, finished first master and fourth overall. Rio Olympian Kerry O'Flaherty marked her masters debut by finishing second W35 and sixth overall. Closest women's race was in the over 60 class, where many times world champion Carmel Parnell of Leevale beat Galway's Christine Kennedy, who was running with a newly healed broken arm. She still managed to finish just four seconds behind Parnell. In third place was Mayo's Pauline Moran who was wrongly listed as a W50 in the original results.
TOMMY HUGHES finished first M55 at the Amsterdam Marathon in 2 hrs 43mins 35 secs, leading home 578 in his category.
Sunday October 16
Athletics Ireland Autumn C-C and Masters' International Trials, Abbotstown, Dublin. www.athleticsireland.ie
Women's 6km (105 finishers) – 1 Fionnuala McCormack (Kilcoole) 20.30, 2 Paulina Kaczynska (Pol) 21.06, 3 Caroline Crowley (Crusaders) 21.08, 4 Ann Marie McGlynn (Letterkenny, W35) 21.14, 5 Laura Shaughnessy (DSD) 21.16, 6 Kerry O'Flaherty (Newcastle and Dist, W35) 21.22. W35: 3 Michelle Kenny (Leevale) 22.40.W40: 1 Maria McCarthy (Farranfore MV) 23.12, 2 Adele Walshe (St Senan's) 23.33, 3 Mary Leech (Drogheda and Dist) 23.59. W45: Jackie Carthy (Kilmore) 23.38, 2 Colette Tuohy (Mayo AC) 24.25, 3 Donna Evans (Finn Valley) 25.14. W50: 1 Niamh O'Sullivan (Riocht) 24.27, 2 Sharon Cahill (Riocht) 25.24, 3 Orla Gormley (Raheny) 25.38. W55: 1 Mary Sweeney (St Finbarr's) 26.26, 2 Charlotte Stevens (Sli Cualann) 28.46, 3 Brigid Duffy (Slu Cualann) 28.50. W60: 1 Carmel Parnell (Leevale) 25.32, 2 Christine Kennedy (GCH) 25.39, 3 Pauline Moran (Mayo AC) 26.41.
Women's 4km – W65: 1 Margaret Glavey (Mayo AC) 18.44, 2 Phyllis Browne (Star of the Sea) 20.00, 3 Carol Lynch (Sportsworld) 21.34.W70: 1 Kathleen O'Brien (St Catherine's) 21.05; 2 Pam Benson (Fingallians) 23.52, 3 Ann Woodlock (Donore, W75) 24.41. Juniors: 1 Cari Hughes (Wales) 14.09,2 Sophie Murphy (DSD) 14.17, 3 Abbie Taylor (DSD) 14.38.
Men's 8km (174 finishers) : 1 Mark Christie (Mullingar Hrs) 24.59, 2 Adam Nowicki (Poland) 25.04, 2 Freddy Sittuk (Raheny) 25.08, 4 Michael Somers (Belgium) 25.11, 5 Brian Maher (KCH) 25.19, 6 Mick Clohisey (Raheny) 25.23, 7 Kevin Dooney (Raheny) 25.30, 8 Ieuan Thomas (Wales) 25.39, 9 Liam Brady (Mullingar Hrs) 25.44, 10 Conor Dooney (Raheny) 25.50. M35: 1 Paddy Hamilton (Slieve Gullion) 25.51, 2 Michael Harty (East Cork) 26.05, 3 Kevin Maunsell (Clonmel) 26.06.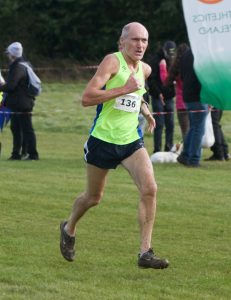 M40: 1 Ciaran Doherty (Letterkenny) 26.44, 2 Frank Quinlan (Waterford AC) 27.31, 3 Paul Buckley (Ferbane) 27.54. M45: 1 Stephen Duncan (Omagh Hrs) 27.26, 2 Peter Mathews (DSD) 27.33, 3 Des Kennedy (Raheny) 28.02. M50: Aengus Burke (Portlaoise) 28.45, 2 Patrick Malone (Newbridge) 28.49, 3 Phelim Glynn (Dunboyne) 28.59. M55: 1 Tommy Payne (Tinryland) 29.15, 2 Jim Stafford (Slaney Oly) 29.17, 3 Mick Byrne (Sli Cualann) 29.59. M60: 1 Paul Elliott 31.52, 2 Martin Kearney (GCH) 31.53, 3 Neilus Aherne (Midleton) 32.12.
Men's 6km – M65: John Murphy 24.23, 2 Martin McEvilly (GCH) 25.26, 3 John Todd (Tullamore Hrs) 26.09.M70: 1 Terry Mee (Donore) 29.03, 2 Pat Bonass (Clonliffe) 30.32, 3 Patrick Healy (Portmarnock) 31.06. M75: 1 Mike Duggan (Annalee) 30.51, 2 Sean Cooney (Tara AC)31.39, 3 Jim Bennett (Clonliffe Hrs) 36.45. Juniors: 1 Craig McMeechan ( Nth Down) 19.14, 2 Ferghal Curtin (Youghal) 19.18, 3 Paul O'Donnell (DSD) 19.22.
Leisureworld Rebel Run, Cork
10km – Men: 1 Alan O'Shea 32.11, 2 Anthony Mannick 33.58, 3 Tony Kelleher 34.45. Women: 1 Grainne O'Donnell 40.32, 2 Dolores Duffy 43.39, 3 Julie Kenneally 44.20.
5km – Mike Cremin 18:03; Maura Riordan 22.02
Kearney/McBride Cups 5km, Bush Riverstown, Dundalk, Co Louth (60 finishers; www.myrunresults.com)
1 Brian McCluskey (Nth East Runners) 15.47, 2 Conor Healy (Clonliffe) 15.53, 3 Shane Toner (Glenmore) 16.26, 4 Shane Larkin (Drogheda and Dist) 17.40, 5 Rebecca Henderson (Dromore) 17.41, 6 Shane Lynch (Glenmore) 17.55. Women: 2 Ciara Coffey 20.29, 3 Dearbhla Greene (NER) 20.41, 4 Lorraine Dunne (NER) 20.55, 5 Orlaith Kirk (Belfast RC) 21.47, 6 Anne Marie Duffy (NER) 22.11.