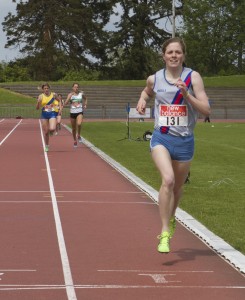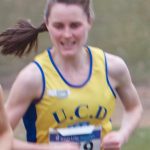 Ciara Mageean qualified for 1500m at the World Athletics Championships in London with a time of 4:04.49 at last night's Golden Gala Diamond League meeting in Rome.
Qualifying mark for the World Championships is 4:07.50; Mageean's time was also inside the Commonwealth Games standard of 4:08.20.
Mageean finished tenth in the race which was won by Sifan Hassan of the Netherlands in 3:56.22. Next up for her  are Saturday's Northern Ireland Championships, where hurdlers Ben Reynolds  and Christine McMahon will also compete, as will long jumper Adam McMullen.
In the USA, there was disappointment for Siofra Cleirigh Buttner who finished fifth in her 800m heat and so didn't qualify for Saturday's final at the NCAA Championships . Buttner's time of 2:7.14 was well off her PB 2:01.11 run last month in Lexington. She ran in the second of three heats which proved the slowest of the three, won by Raevyn Rogers of Oregon in 2:05.63, followed by Rianna Goins of UC David in 2:06.76 with only the top two to go forward.
Rogers, who has a college best time of 1:59.10, had led at the bell in 1:05.27, with Buttner part of the chasing bunch of four. All three fastest losers came from the third heat won by Brooke Feldmeier in 2:02.43 – the fastest time of the night.
On Wednesday, Dempsey McGuigan of Ole Miss had finished 10th in the men's hammer with a throw of 69.14 – not far off the personal best 70.55m McGuigan threw in April.
BOTH WOMEN AND MEN'S  4 x 400 teams  made qualifying times for the European Junior Championships at Wednesday's Dublin Graded Meet in Santry.
The women's quartet of  Ciara Deely, Ellie O'Toole, Nicole King and DaviciaPatterson clocked 3 mins 45.88  secs – just inside the 3:46.00 qualifying standard.  Pushing them all the way was a senior team that  included Christine McMahon and Clare Mooney  and finished in in 3:37.79.
Jamie Pender, James Holden, Shane Irwin and Chris O'Donnell teamed up to finish in 3.13.76 which was comfortably inside the 3:18.00 standard.  Just ahead of them was the  team of Brandon Arrey, Craig Newell, Paul White and Harry Purcell who won the race in 3.12.68,  a tantalising .68 of a second outside the European U23 standard.
Running into a minus headwind of minus Catherine McManus of DCH edged out Sarah Murray to win the women's 100m in 12.08 secs. Clonliffe's Leo Morgan won the men's 100m in 11.12 secs. McManus later won the 400m in 55.03 secs.
Winning the women's 1500m was Eleanor Alexander 4 mins 34.37 secs.  In the men's race, Joe Warne  edge out DCH's Pierre Murchan  to win in 3: 57.03 with the early leader Keane in third.
CATCH-UP:Cara Kennedy of Ferrybank threw 56.06m as a guest at the Leinster Championships last Sunday; Molly Scott of St LOT won the 100m hurdles in 14.37 secs.  Ferbane's Laura Dolan threw a record 8.15m in the weight for distance.
Big winner of the day was Clonliffe veteran Snezana Bectina, who won the W35 100m, 200m and 400m, all in record times. A double winner was Jane Bandila  of Dunboyne who made a comeback at Meet and Train races over the winter; she won both W35 1500m and 3000m. As a youngster, Jane (then Cahill), a member of DSD, was a mountain running international.  Dave Donegan, who is a recent arrival in the masters' ranks, won the M35 pole vault with 4.40m.
Results –
Wednesday Jun 7
Phoenix Park Duathlon (www.myrunresults.com)
Men: 1 Peter Kern (M40) 37.53, 2 Patrick Peters 38.02,3 Michael McGloin (M40) 38.11. Women: 1 Kim Hickey 41.43, 2 Ciara Wilson 42.46, 3 Olivia Ni Shuilleabhain (W40) 43.45.,