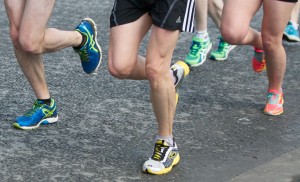 At last – the European Athletics Federations has developed a programme that will set safety and quality standards for public road races.
Under the Running for All banner, European Athletics will promote and administer the standards system through the european-running4all.org website.
"At present, only limited regulations exist in some European countries, and they are not always universally understood," says European Athletics president Svein Arne Hansen. "Our aim is to encourage and endorse as many races as possible."
Three levels of standard will cover all types and sizes of races.
1 Star – smaller races with guaranteed minimum requirements of safety and security for runners.
3 Star – larger races with good safety and security standards and additional services.
5 Star – the largest races with a comprehensive safety and security levels and high quality services.
Races will be assessed under headings including:
– Administration and finance
– Course
– Environmental and social responsibilities
– Measurement
– Medical
– Results
– Safety
– Services
– Timing
The Running for All web portal will provide a central point of information with a calendar of certified races and the opportunity for runners to review the races they run. Race organisers can apply for certification through the portal, while national athletics federations, such as Athletics Ireland we presume, will be involved in the monitoring and approval system of races and will appoint certifiers for the 3-star and 5-star races.
Website: european-running4all.org
Twitter: @runningforall
Contact: running4all@european-athletics.org