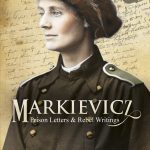 On Sunday December 28, the Irish rebel Constance Markievicz, then interned at Holloway Prison in London, received the news that she had been elected as a Sinn Féin MP to the House of Commons – the first woman ever so elected.
To  celebrate, a new Merrion Press edition of her prison (and other) letters, first published in 1932, is now in the shops, containing previously unseen material. Like nothing else could, the letters bring "Madame" – as she was affectionately known to thousands of Dubliners – to life. The paper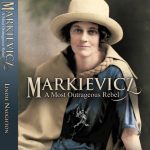 back book costs €19.50
Also reissued in a compact edition by Merrion Press  is ' Markievicz – A Most Outrageous Rebel', Lindie Naughton's sell-out biography of the Countess, first published in 2016. It costs €14.50 in all good bookshops. E-book editions of both books are also available through the Merrion Press website https://irishacademicpress.ie.
Save
Save
Save
Save
Save
Save
Save
Save
Save
Save
Save
Save
Save
Save
Save
Save
Save
Save
Save